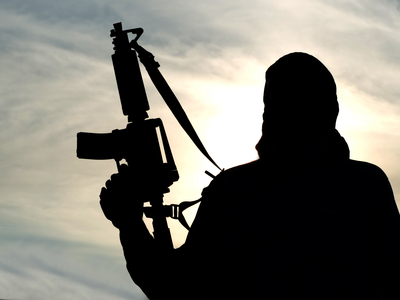 The names of several Dutch nationals have been found on the various leaked lists of IS fighters, Dutch media reports show.
Two names, Achraf from Amsterdam and Reda from Leiden are included in a document leaked to broadcaster Nos by Syrian opposition website Zaman Al Wasl. In total, seven names are said to be on a list in the hands of British broadcaster Sky News.
The documents date from 2013 and 2014 and include the names, addresses and other personal details as well as whether the candidate is prepared to carry out a suicide attack and what their knowledge of Sharia is.
On his form, Reda, renamed Abu Ahlam al Holandi says that he does not want to be a suicide bomber and that he has minimal knowledge of Sharia. He also worked in a supermarket.
Achraf, nicknamed Abu Jihad al Holandi, went to Syria in 2013 at the age of 16. He is thought to have died in an American drone attack a year ago.
Convert
Another name thought to be included on the list is that of Dutch convert Victor Droste, who has been in Syria for several years. Now known as Zakariya al Holandi, he has been included on the national terrorism list.
Dutch counter terrorism chief Dick Schoof told RTL news that the lists will be extremely useful if they can be proved to be genuine. Sky claims to have 22,000 names on a memory stick.
Over 200 Dutch nationals are known to have travelled to Syria and Iraq. Of them, around 40 have returned home and a further 40 have been killed.
http://www.dutchnews.nl/news/archives/2016/03/several-dutch-names-on-leaked-is-membership-lists/