Thousands of government papers have apparently
gone missing from the UK National Archives
. Declassified documents covering some of the most controversial episodes from Britain's past, including the Falklands War, Northern Ireland's Troubles and the now infamous
Zinoviev Letter Affair
were among the missing files, having been officially "misplaced while on loan" to government departments. Some have claimed this is evidence of a government cover-up, but the truth is probably more mundane.
Others papers returned to government from the archives based at Kew, Surrey, include papers on Britain's control over the Mandate of Palestine, sensitive records on defence agreements between the UK and Malaya and documents on the 1978 killing of dissident Georgi Markov by Bulgarian spies in central London. The number of missing files ran to "almost 1,000", according to The Guardian.
The story prompted criticism over government handling of documents released into the public domain and led to questions of a possible cover-up by departments trying to manipulate the past. Labour's shadow cabinet office minister Jon Trickett
called for an investigation
and said the British public deserved to know "what the government has done in their name". The Scottish National Party also
demanded an inquiry
.
History theft
So how many have been lost?
The National Archives catalogue shows just 626 records – far fewer than the thousands initially suggested. These contain documents from across government, including the FCO, Home Office, Ministry of Defence, Board of Trade, Treasury, Office of Works and many more (some 63 public bodies).
Another Freedom of Information request reveals that 48 records were lost while on loan from July 2011 to July 2016. The Ministry of Defence (19) and Metropolitan Police (ten) were the worst offenders. The FCO accounted for just three. It is unclear when the other almost 600 files went missing, but these could have been lost over a longer period of time, the figures suggest.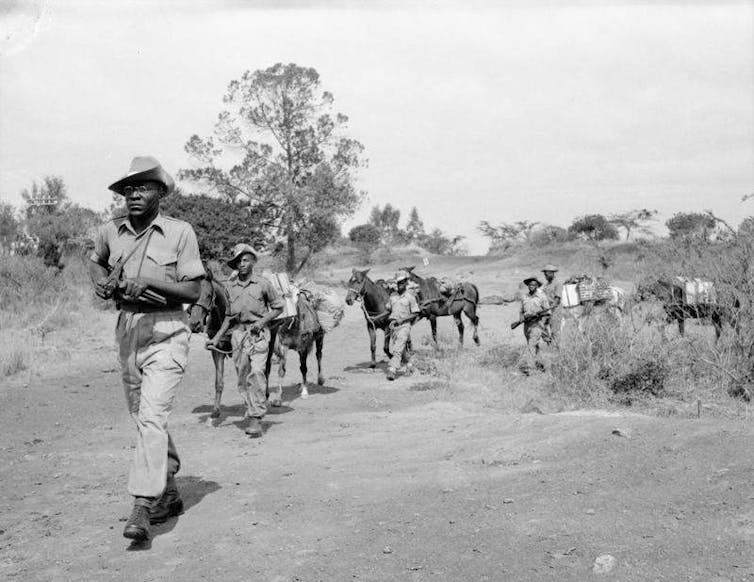 Given Amnesty's concern over the loss of papers on Northern Ireland, only one file – a Ministry of Defence assessment in the early 1970s – has been lost. Many of the missing reports on Communist Party infiltration in the 1950s can be found in MI5's declassified papers or those of the Cabinet Office, already available to researchers elsewhere.
For all the talk of government lies, many of the files relate to more mundane matters. Among the lost papers are records on the Channel Tunnel, Norwich Airport, a map of Princes Risborough, kneepads in coalmines (of interest no doubt to researchers in these areas, but far from the government cover-up suggested by some).
For a historian, the loss of government records is troubling but the claim that government is manipulating history by losing documents is an exaggeration. Historians already have the ability to write on controversial aspects from Britain's past – Zinoviev, Mau Mau, Cold War surveillance and others – using papers at the National Archives, as seen by the growth of historical research on these subjects and many more. If government is supposedly trying to alter history by "losing" historical papers, it's not doing a very good job.