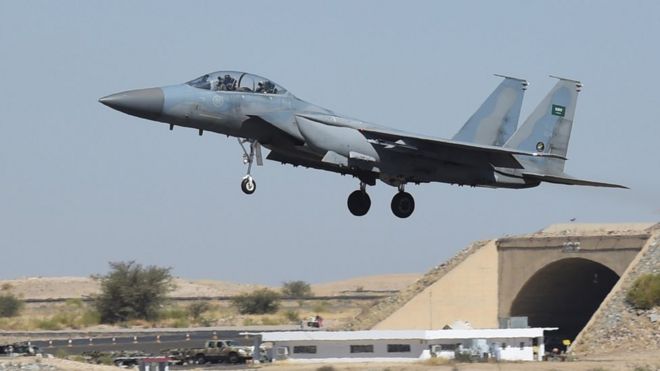 Iran has accused Saudi-led coalition warplanes of "deliberately" bombing its embassy in Yemen's capital, Sanaa.
State media quoted a foreign ministry spokesman as saying members of staff had been wounded in an air strike.
Sanaa residents reported dozens of air strikes on Thursday by the coalition, which is battling Houthi rebels.
However, residents and witnesses in Sanaa reported there was no damage to the embassy after the air strikes, Reuters and AP report.
An AP reporter at the site said the embassy was still standing and had no visible damage.
A coalition spokesman said the strikes had targeted rebel missile launchers, and that the rebels had used abandoned embassies for operations.
Saudi Arabia has become embroiled in a diplomatic row with Iran after a Shia cleric, Nimr al-Nimr, was executed by the Saudi authorities.
The government in Riyadh accuses Iran of supporting the Houthis militarily - a charge it denies.
http://www.bbc.co.uk/news/world-middle-east-35251917