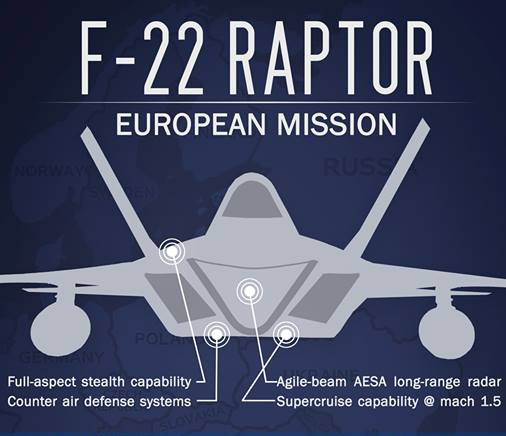 Some facts about the inaugural Raptor deployment in Europe.
The U.S. Air Force has released an infographic with a collection of information about the
F-22 Raptor at its first training deployment in Europe.
Even though it is quite simple, the image provides some useful information about the
Rapid Raptor Package concept
used to deploy the 5th Generation jet in any theater across the world in 24 hours: in particular, it states that a standard package is made of 4 F-22s, 1 C-17 and 60 supporting airmen. Not too much for the most advanced U.S. fighter plane currently in service.
Two of the four
F-22s belonging to 95th FS
are currently
in Poland, for some training with the Polish Air Force
and prove they can operate from former Warsaw Pact countries and airbases as well.
More base visits across eastern Europe are expected until the aircraft return to Tyndall Air Force Base, Florida, in mid September.
If you read us from a mobile device, please click
here
to open the infographic.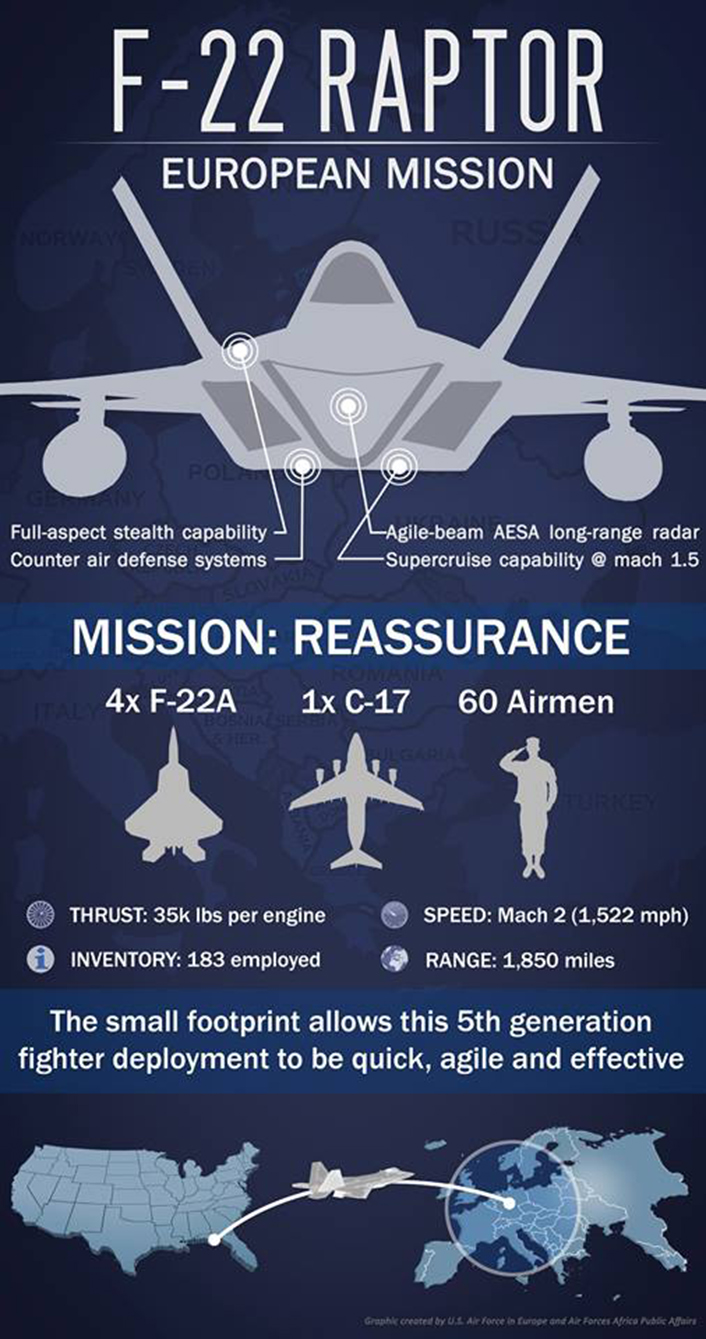 http://theaviationist.com/2015/09/01/this-infographic-provides-some-interesting-details-about-the-f-22-raptor-mission-in-europe/#disqus_thread
Here are the first pictures of the U.S. F-22s deploying to Poland for the very first time

Two of the four F-22 Raptor jets
belonging to 95th Fighter Squadron from Tyndall Air Force Base
in Florida, currently deployed to
Spangdahlem airbase, in Germany
, have landed at
Łask airbase, in Poland,
at 08.30 local time (06,30 UTC).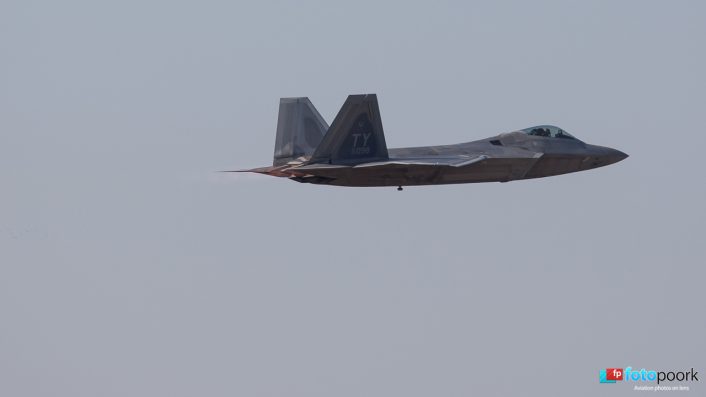 The forward presence of the Raptors in Poland is aimed at reassuring allies in Europe and bolstering regional security proving the
5th Gen. stealth jet's ability to quickly deploy to the European theater
: the F-22s returned to Spangdahlem to continue their deployment later on the same day.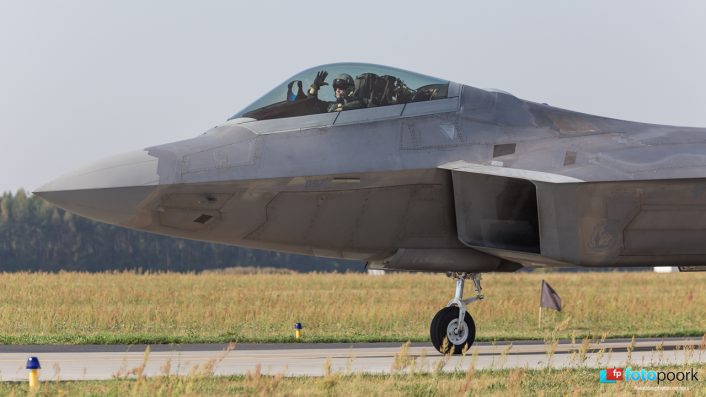 Along with the F-22s, four F-16s from the 480th Fighter Squadron, Spangdahlem Air Base, Germany, taking part in bilateral training with the Polish Air Force (during which they will be joined by additional F-16s from the 176th Fighter Squadron, Wisconsin Air National Guard, in early September) deployed to Lask.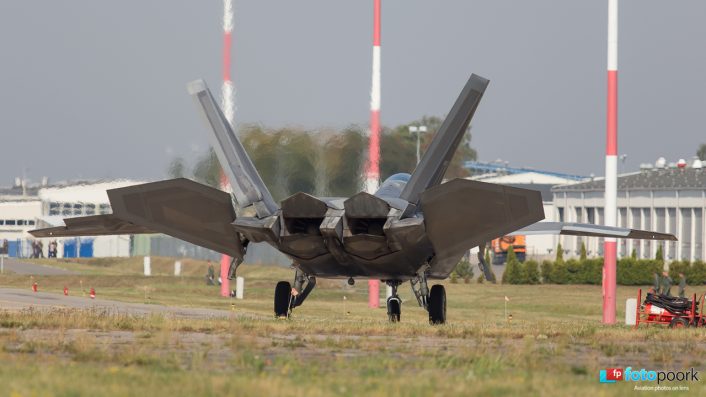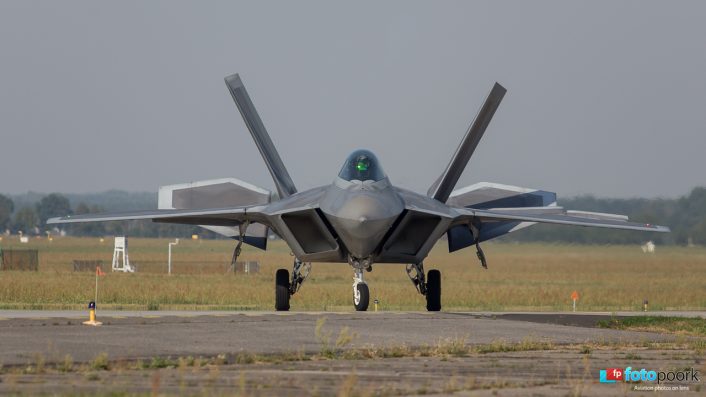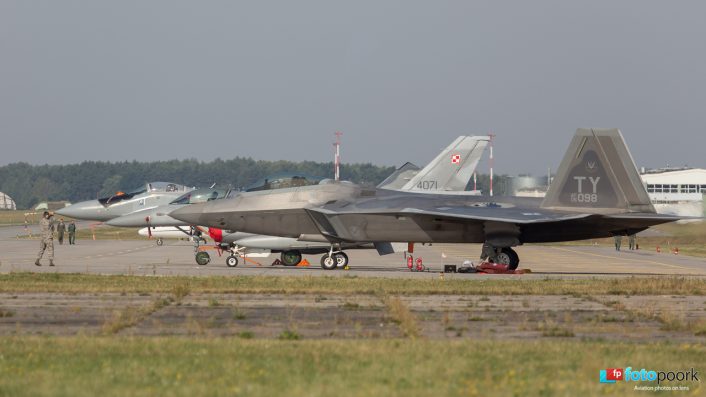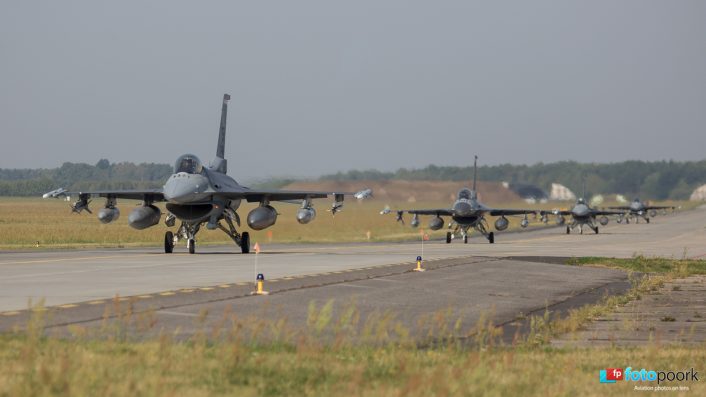 http://theaviationist.com/2015/08/31/us-f-22-arrived-in-poland/