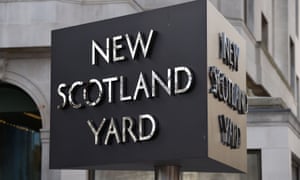 A police spy using the fake identity of a dead boy was confronted by suspicious leftwing activists and then disappeared
An undercover officer can be unmasked at any point in their deployment. It is one of their biggest fears. Even the possibility of being exposed can spell the end of their covert operation.
Police
have admitted this is what happened to one of their spies who had been sent to infiltrate leftwing groups.
The spy had adopted the false identity of "Rick Gibson" in 1974 when he started infiltrating the Troops Out Movement, which campaigned for British troops to be withdrawn from Ireland.
He appears to have risen up the ranks of the campaign in quite a short time. This document from the campaign's archives seems to record his post within the group as "secretariat convenor". He had access to a list of members of the campaign and their addresses, according to activists.
An account of what happened was recorded in 2002 by Richard Chessum, a leftwing activist whom Gibson had befriended during his undercover deployment.
It appears that activists in Big Flame were puzzled that Gibson had joined the Troops Out Movement even though he had none of the political past that its activists normally had. Nor did he have any of the usual connections to Ireland such as ancestry.
The suspicious activists started to delve into his purported background and discovered that little of it checked out. For instance, the school he claimed to have attended had no record of him.
The most significant discovery, however, came from the official archives of birth and death certificates. They knew the date of birth that Gibson was claiming was his. They found a birth certificate that seemed to bear that out.
But the activists had also uncovered a death certificate that recorded that the individual that Gibson was purporting to be had died as a boy. The activists confronted Gibson and he disappeared soon afterwards.
Gibson apparently claimed he was hiding his true identity because he was on the run from the police. The confrontation was reported by the Guardian journalists Nick Davies and Ian Black in a 1984 series about state surveillance.
There had been suspicions about Gibson, but not enough proof to show definitively that he was an infiltrator employed by the state.
This technique was routinely used by undercover officers who infiltrated political groups for years from the 1970s, according to
an official police report
.
What happened to Gibson exposes
one of the main flaws in this piece of tradecraft
. Activists investigating a suspected infiltrator could check their date of birth and find the birth certificate of what appears to be a real person. But the police spy would be in trouble if the activities continued trawling the archives and found a death certificate showing that the suspected infiltrator was supposed to have died as a young child.
It appears that police calculated that the activists would not take that next crucial step, either because they did not think of it, or because the search through the archives was too laborious.
At least 144 undercover officers gathered information on
more than 1,000 political groups
from 1968 onwards. It is not known how many of them had their operations terminated prematurely because they feared they were about to be exposed.
One police document
suggests it happened "on a number of occasions".
If the full truth of Gibson's covert operation had been exposed in 1976, it is likely that it would have led to a political furore and perhaps even threatened the existence of his undercover unit,
the Special Demonstration Squad
.
UPDATE.